More Kimono Blocks….More Waving Bye-Bye!
Here are the three Kimono Blocks I made yesterday:
If I like this pattern so much, why do I keep making mistakes with it? That's just the way paper piecing goes at my house.
Also, take a look at that pretty in pink piping! I found that nice shiny pink stuff in my stash – I know Hello Kitty would approve! This cute little Hello Kitty monogrammed pillowcase left to go find it's new owner today. Fun to make, fun to give… Once I get my blog issues figured out, I'll post a link with directions for it!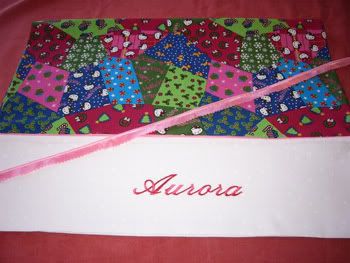 Now back to knitting!